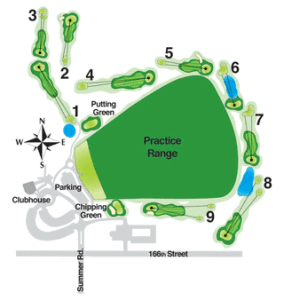 The 9 hole Par 3 Course opened in 2002 and is a one of a kind experience in central Indiana. The holes average 100 yards making it the perfect spot for players short on time, experience, or budget.
Rates | Membership | Course Tour
The Par 3 Course will be closed for Junior Golf Camp 9am-12pm this Monday-Thursday (June 12-15), and 7:45-11:15am on Friday June 16.